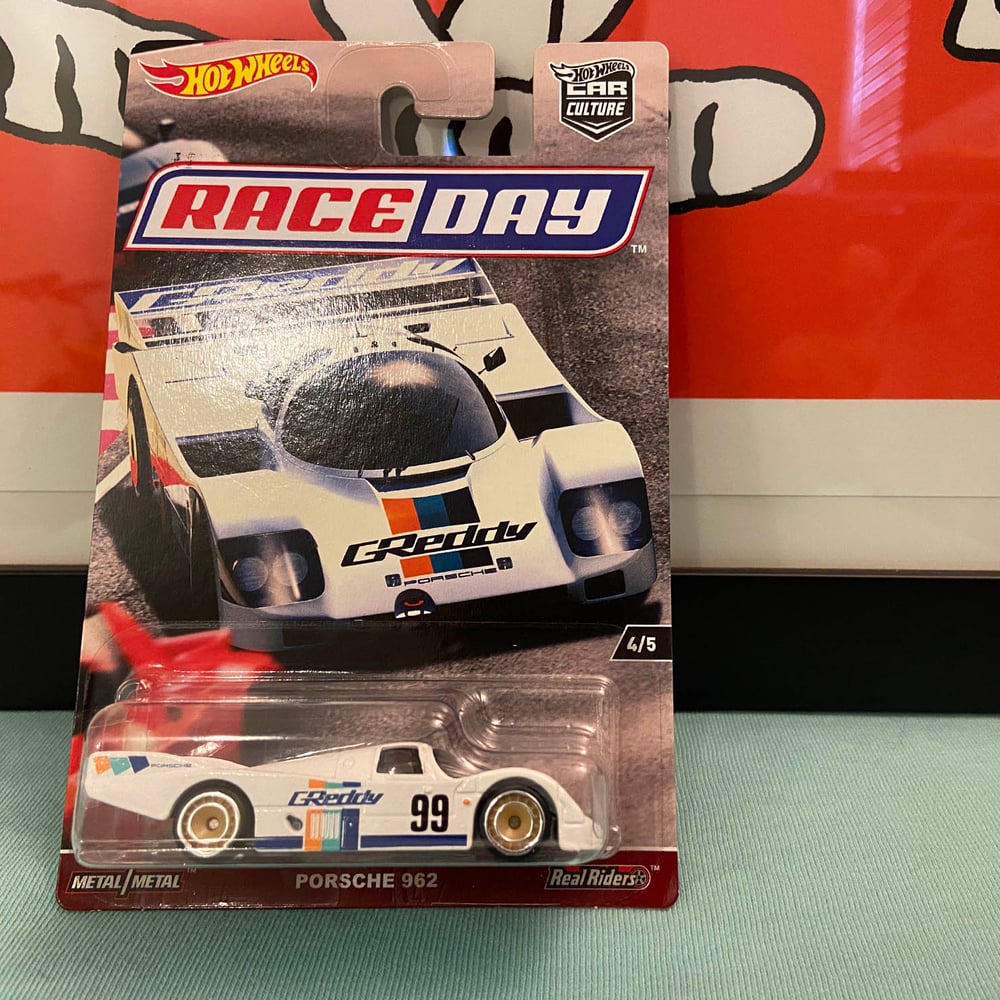 Hotwheels Race Day series is much heavier than a regular hotwheels and has rubber tires and a metal base.
I've had the pleasure to not only see a few of the 962 race cars in person, but also experience them in action on the track. As a race car, the 962 was constantly evolved over the years by private owners and its doubtful any remain the same as when they were sold, especially the ones still in action for vintage race events.
Derek Bell took full advantage of this car, winning 21 times during the mid 80s.